Auspect: Respect for Autism - Awareness Campaign
Auspect is the brand created by Eliot Sleep to raise awareness of autism. His aim was to inform people on the growing number of people affected by the disorder, as well as teaching them about autistic people.
"During the final year of Eliot's degree, he was asked to manage a project that would run until the end of his studies. Eliot created Auspect, which was the company that were going to be responsible for raising awareness for children with autism." 
Branding: Experimentation & Development
The branding for this campaign had to illustrate an approachable and friendly company. Utilising the social difficulties people with autism suffer from, and with the hope that this brand would speak out for the autistic community, I decided to experiment with "speech".
The second aspect of this experimental stage was the letter "A". Not only did it relate to autism, I felt the first letter of the alphabet portrayed importance and success.
To accompany the brand message, there needed to be documentation that reflected the identity. I created posters that related to the autistic spectrum in a visual way. Business cards were designed to resemble each of the five senses, which related directly to the sensory difficulties autisitc people encounter.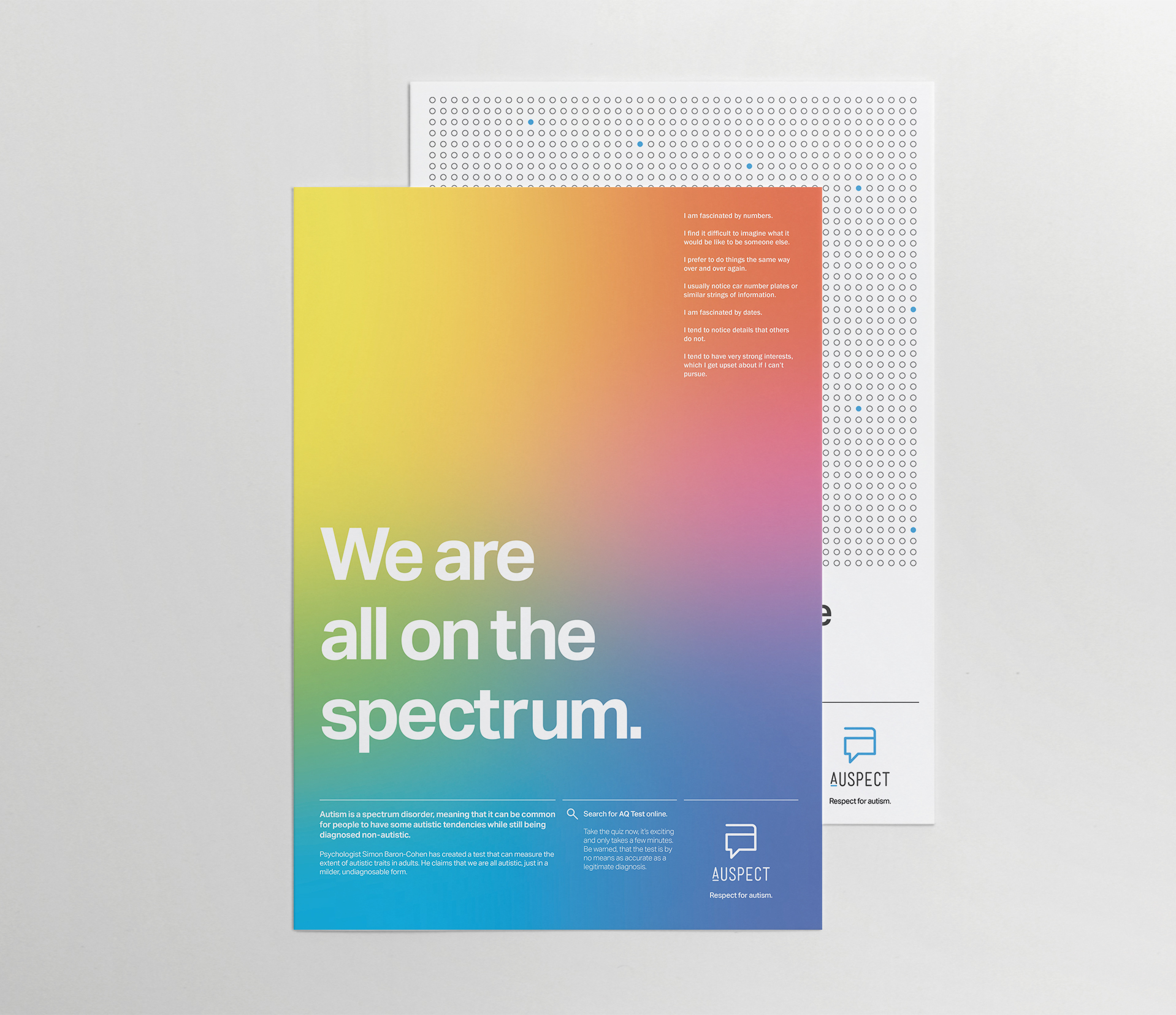 The informative booklet was the main part of the Auspect project. It collaborated information I had researched in the form of a dissertation, interviews with autism specialists and visual information and graphics to help readers digest such a intense subject.
Thanks for looking at my project!